Professional
Stockport chiropody clinic provides a wealth of professional experience and clinical services, for a variety of chiropody/podiatry conditions.
Highly Experienced
Stockport chiropody clinic has a dedicated team of highly experienced and fully HCPC registered podiatrists/chiropodist who will assess diagnose and treat all your related foot conditions.
Prestige
Helen and Matthew are proud to say they have built up the clinic by reputation alone. Predominantly from patient recommendations. Our receptionists are available from 9am for all your appointment enquiries.
Relax
We also encourage our patients to relax in the friendly atmosphere of our clinic, safe in the knowledge that they are in competent hands of highly experienced professional practitioners.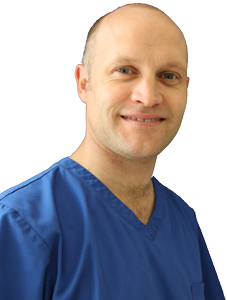 Matthew Lister
BSc(Hons) in Podiatry, HCPC Registered
Matthew Lister graduated from Salford University in July 2005 with a BSc(Hons) Podiatry. He is an HCPC registered Chiropodist/Podiatrist. Matthew straight away gained employment with Scholl/Boots Alliance, where he developed his chiropody/podiatry skills doing routine treatments.
As well as routine chiropody treatments, Matthew enjoys working and treating diabetic patients, advising them on foot related concerns and how to maintain excellent foot care. This is done with a patient led approach, where patients raise any concerns about their feet. Matthew is also qualified to carry out nail surgery.
Helen Acton-Brown
Diploma in Chiropody, HCPC Registered
Helen qualified as a Chiropodist/Podiatrist in 1986; she is a highly experienced and renowned HCPC professional who has worked in Stockport town centre for over 25 years.
Helen developed her chiropody/podiatry skills working at Scholl/Boots Alliance.As well as carrying out routine chiropody treatments, Helen's vast experience means that she is an expert in the non-surgical management of problematic ingrowing nails.
Helen has also recently spent a study day attending a lecture on a new technique of Cryotherapy as she has also has a specialist interest in treating painful and long standing verrucae.
Book an Initial Consultation Now